POSTAL ADDRESS
Pyramis UK Ltd
Oak Tree House,
Storrington Road
Thakeham, West Sussex,
RH 20 3ED
United Kingdom


TELEPHONE/FAX
+44 (0) 1903 744 705

E-MAIL
julian@pyramisuk.com


TRADE/SALES ENQUIRES:
Julian Pringle,
Commercial Manager
Mob: +44 (0) 7718 339 572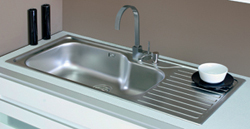 About Pyramis UK
We are a wholly-owned subsidiary of PYRAMIS SA. From our administration and distribution facilities we service a broad spectrum of customers throughout all regions of the British Isles.
PYRAMIS products have been marketed in the United Kingdom for over 20 years, firmly establishing the brand at the leading edge of domestic sink design and manufacturing.
For more information about our products click on one of the links below.
>
Enter our UK Site
> Enter our International Site